Obligation at hand: Black Ops III won't not be the best Call of Duty diversion you've ever played, however it positively proceeds with the upward pattern set by a year ago's arrival of Advanced Warfare. The battle in Black Ops III has some distinct slips, however all in all, I'm really satisfied with what Treyarch has done in this new continuation.
Like Advanced Warfare, Black Ops III is as much a science fiction first individual shooter as it is a military shooter this time around. Set later on, you go up against the part of an anonymous officer, made from a modest bunch of preset alternatives, and immediately given robotic improvements following a to some degree heartbreaking mission at an early stage. These capacities include various gameplay capacities to the diversion, including a slick U.I. overlay that focuses out adjacent adversaries, risk zones, explosive markers, and the sky is the limit from there. You can even redo the overlay to some degree, with different choices to direct what the overlay shows, or how it indicates it.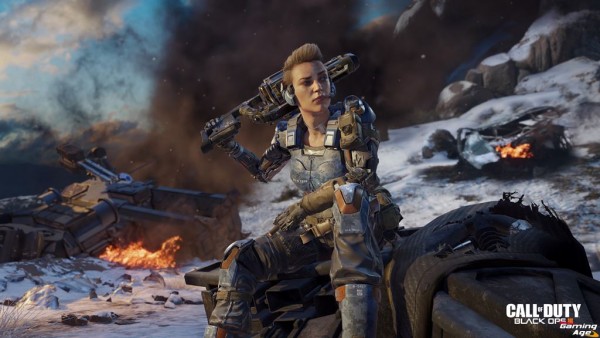 Dark Ops 3_Specialist BatteryYour upgrades likewise give extra powers, similar to the capacity to remote control turrets and other automated sentries, or light adjacent robot soldiers (and in a perfect world catch a couple of close-by as well). There are three distinct schools of capacities to open, done by spending focuses earned through the experience framework that is separate between the three noteworthy modes, crusade, multiplayer, and Zombies. Obviously, despite everything you have your standard arrangement of weapons and connections, equippable through loadouts, and furthermore opened utilizing those same expertise focuses.
The new capacities are quite valuable all through the battle, which highlights organizes that are apparently loaded with adversaries, both human and automated. That is both great and terrible here, as firefights can regularly winding into gibberish, with shots and projectiles filling the air, as you continually fly up from cover and discharge rounds at many focuses in substantial, open regions. I'm not a major enthusiast of the level outline for the battle missions, which appear to highlight a considerable measure of dim, stormy areas that power you to make plentiful utilization of the new overlays to try and perceive where targets are. Additionally, the outline of the stages is to some degree insipid, giving you a ton of open space for firefights, however with less thought, novel experiences from stage to arrange. There's several special cases to this manage, including one phase late diversion that goes to some intriguing spots, yet all things considered the crusade bit of Black Ops III is shockingly tasteless.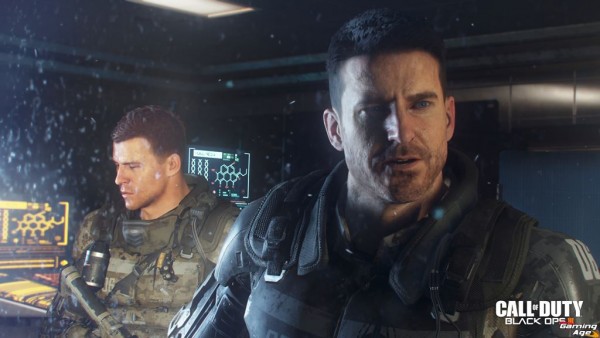 COD_Black Ops 3_SP_Lotus TowersThankfully, the multiplayer side of things is quite extraordinary. I played a fair measure of MP amid the last open beta stage, and I'm cheerful to see quite a bit of that appears to be in place here. I truly like the distinctive classes and capacities you can open, giving me something new to attempt other than weapon and liven opens. I think the class capacities are for the most part sufficiently extraordinary to influence most to advantageous, and opening extra characters as I progress in level is an OK motivation to keep my enthusiasm up.
I likewise appreciate the greater part of the maps here, which include a considerable measure of multi-level landscape that makes utilization of your lift improved development capacities, similar to divider running and the capacity to climb over housetops and different snags. Add to that the different modes, the greater part of which are returning top choices like Domination, Gun Game, Search and Destroy, and the sky is the limit from there. There's a variety of modes accessible, and a respectable number of maps, which positively helps the multiplayer keep from groping stale or uninteresting front. Leveling can be somewhat moderate, yet that is likely because of my sad online ability level and my over dependence on twofold xp helps from past recreations. With everything taken into account, I think the multiplayer side of Call of Duty has never rested easy, and I can see myself being snared to this for a long time.
COD_Black Ops 3_MP_Ruin_Prophet_ EvacFinally, balancing the modes, community Zombies makes an arrival here. I assume it wouldn't be a Treyarch Call of Duty without it, and all things considered it appears to play in a fundamentally the same as form to the past sections. I've never been especially incredible at this community mode, with "Crowd of the Dead" being the main Zombies mode that I've invested a lot of energy with. This adaptation of Zombies presents another gumball liven framework, and furthermore includes a different leveling framework from the battle and standard multiplayer modes. Despite everything I wish the destinations were better clarified, as I ended up alluding to FAQ's to try and comprehend why my objectives were here. Additionally, playing this mode with irregular people is not as much as perfect, so in case you're occupied with Zombies this year, I'd surely encourage you to locate a devoted gathering. I enjoyed the peculiar noir setting, and thought the character plans were really sharp, however it's not my most loved part of the diversion.
All things considered, notwithstanding being somewhat tepid on both the battle and zombie mode this year, I think the MP side of Black Ops III is completely fabulous. It plays extraordinary, runs awesome, and has a lot of unlockable substance to keep you occupied in the coming a long time before we begin to see the standard DLC take off. If you come to Call of Duty because of multiplayer, I think you'll be exceptionally satisfied with what Black Ops III brings to the table this year.