At the point when a diversion opens up with a Midge Ure front of David Bowie's "The Man Who Sold the World", you know you're in store for something uncommon.
Unique is extraordinary compared to other words to depict my involvement with Metal Gear Solid V: The Phantom Pain. I'd envision a large portion of the web is worn out on hearing recognition being piled upon the diversion now, however I can't resist. I completely adored my opportunity went through with it.
I'll caution you in advance: SPOILERS! SPOILERS! SPOILERS! SPOILERS! I will discuss a couple of genuinely particular examples in the amusement through the span of this audit, essentially in light of the fact that it's been out for a bit, and there's a bunch of different surveys out there that you can allude to without spoilers. This is kind of an individual opportunity with regards to looking into something admirably after it discharges, and I will take some preferred standpoint of that here.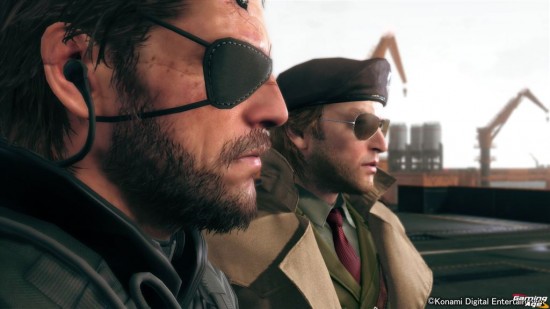 While The Phantom Pain has a quite solid opening minute, with Big Boss arousing from a state of insensibility following the occasions of Ground Zeroes, the genuine gameplay encompassing this minute is just about the main thing that gave me delay. The doctor's facility escape succession is a moderate, trudging, instructional exercise driven occasion, wherein an as of late lethargic Big Boss is guided through a nightmarish healing center assault commencing The Phantom Pain. There are some fascinating minutes, for example, the apparently insignificant character creation before the assault, however all things considered the gameplay encompassing the opening doesn't give the best early introduction.
All things considered, whatever remains of the amusement is all smooth cruising starting there. There's a couple of particular missions I have fuss with, however all things considered this is an extremely durable, mechanically stable, amazingly fun computer game to play. The possibility of an open-world Metal Gear Solid implied at by Ground Zeroes is completely acknowledged, with two vast regions to investigate, finish with principle missions, side operations, foe stations, concealed outlines and different astonishments, alongside some incredible view to appreciate.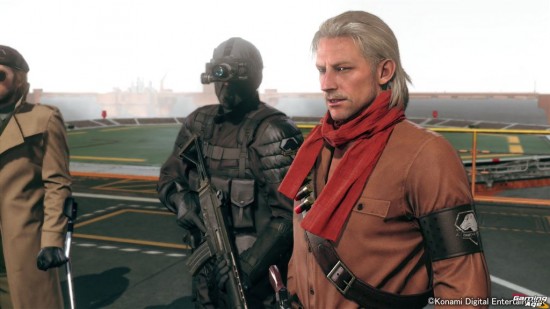 mgs tpp_tgs_06Speaking entirely on the PS4 adaptation I've played through, I've observed the greater part of the visuals to be stunning. There's some tedious structure format, yet that is rare. And keeping in mind that a district like Afghanistan won't not sound outwardly engaging, there's a considerable measure finished with different military structures, remnants and mountains in a sand-filled area that more than compensate for the absence of shading. Each animal and human you experience is very much vivified, with intriguing solider outlines revolved around the sort of gear they're at present utilizing (shaped to a limited extent by the way you play and assault adversaries). All things considered, The Phantom Pain is outwardly great completely, and shows off what the Fox Engine can do great.
Each story mission contains various targets, both primary and discretionary. With the open-world approach, you can for the most part handle most missions in an assortment of ways. For example, various missions will rotate around annihilating heavily clad units or tanks. You can go in weapons bursting, furnished with rockets, or you can sneak around and fulton those tanks and APC's, taking them for Mother Base. Different missions will make them chase down meandering officers from your own particular utilize, which you can track and tranq again and again until the point that you repress them. Or, on the other hand you can wear a cardboard box camouflage and persistently sit tight for the warrior to stagger over to you, saluting and afterward remembering you as Big Boss while you send them back to base.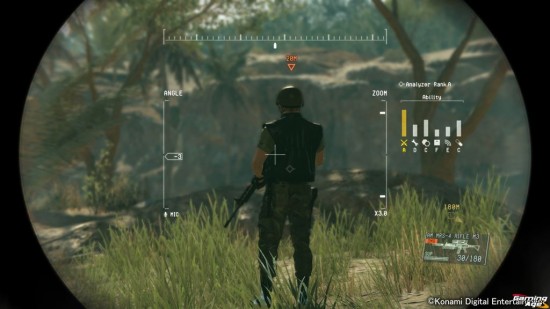 mgs tpp_tgs_31There's a great deal of strange little mechanics to reveal, some of which you're probably going to miss totally on the off chance that you don't play around with The Phantom Pain a bit. Certain things, similar to a tape you can get amid a mission that highlights the snorts of a warrior amidst a strong solid discharge, may appear like some bizarre endeavor at potty silliness by Kojima. In any case, that tape has a genuine utilize, discovered when covering up within a port-a-potty at a military camp, utilizing that tape and playing it over your walkman speakers will really hinder officers from glimpsed inside. The Phantom Pain is chalk brimming with little things like this, which aren't even important to utilize, however add extra layers to a diversion that is as of now swimming in choices.
I additionally appreciated the odd mission structure, with occasions like the sharpshooter fight between Big Boss and Quiet. Preceding this mission you'll hear story of a rifleman close to the Power Plant in the Afghanistan delineate. One side-operation you open will really take you out towards that bearing, and when you go through to an open zone loaded with ruins, it'll trigger the Mission 11 sign abruptly, and you'll wind up amidst a surprising supervisor fight. This battle is one of my most loved minutes in the amusement, resounding the fight with The End in Metal Gear Solid 3 pleasantly.
mgs tpp_tgs_21Another most loved is a fight between Big Boss and The Man on Fire, which includes various approaches to cut the blazing beast down and avoid, including the annihilation of water towers, or utilizing a jeep as a battering ram to send him taking off of a precipice edge. Once more, it's the choices given to the player to approach and handle different targets that emerge as extraordinary here, offering more assortment in story successions than you'll discover in other similarly invested open-world titles.
Obviously, not all missions are great. One late-amusement mission includes Big Boss and Quiet in what feels like a ceaseless attack, with different shielded vehicles, tanks, and fighters pouring in from all headings. Commonly this would be a major, blustering grouping in different amusements, where you're given control or some likeness thereof of better capability than encourage the player, enabling you to let loose a little in a succession of mass demolition and pandemonium. Rather, you're screwed over thanks to constrained windows to set down protections, which are to a great extent futile, while attempting to evade tank fire that'll murder you in one hit. You have a lot of cover, and can without much of a stretch play this arrangement securely, however it carries on too long and makes poor utilization of your abilities that have been developed to this point late in the amusement.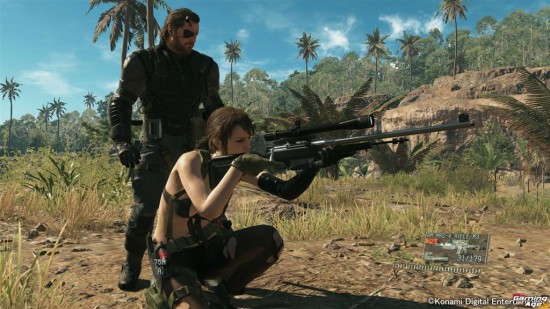 mgs tpp_tgs_23The rest of Metal Gear Solid V: The Phantom Pain holds up to the elevated expectation set by the gameplay. The soundtrack is phenomenal, both the formed tracks one of a kind to the amusement, and the utilization of different 80's tunes spread all through. I'm a colossal enthusiast of Quiet's Theme specifically, which is utilized to awesome impact at a couple of various focuses. Additionally, having your A.C.C. come thundering in from the separation to haul you out of a mission while blasting "The Final Countdown" over its speakers never gets old.
And after that there's the general story/plot of The Phantom Pain. It is a little all in or all out, yet general I thought that it was truly charming. The greatest stun to the framework originates from the sheer absence of story-driven cutscenes at an early stage, particularly contrasted with something like Metal Gear Solid 4. A considerable measure of data is rather stuffed into the tape tapes you can tune in to while circling the open-world, which give a great deal of foundation detail for characters and occasions. There's still some wild cutscenes all over, however they unquestionably aren't in plenitude. Part 2 of The Phantom Pain gives route for more story, and clarifies things in more noteworthy detail the extent that how this amusement identifies with the general legend of MGS. The closure is by all accounts genuinely conclusive, however once more, I truly appreciated the bend.
All things considered, Metal Gear Solid V: The Phantom Pain is an amusement that you completely should play this year. I'd even recommend to it to non-Metal Gear fans, as it's a quite far takeoff from prior diversions in the arrangement in both gameplay and how the story content in introduced. It's effortlessly extraordinary compared to other activity recreations this year, and has in a split second pushed itself into my very own main 10 list.