To date, much has been said in regards to The Witcher 3, and its majority been somewhat great. It's both a brilliantly developed open-world diversion which runs well, and one with for the most part acceptable gameplay, however in the event that there's one purpose of acclaim that emerges of the arrangement all in all, it's the written work. The people at CD Projekt RED have a firm handle on the Witcher universe, and have never squandered a player's chance with discourse nor composed word — a noteworthy accomplishment while considering its amount may go unnoticed, or even how low the bar is set for diversion writing when all is said in done.
It is thus that the Hearts of Stone development (being the first of an arranged two) is dubious to talk about, as the substance is to a great extent story-based, yet fortunately for any individual who appreciated The Witcher 3, it's an attractive story-based lump of questing that is definitely justified even despite their opportunity.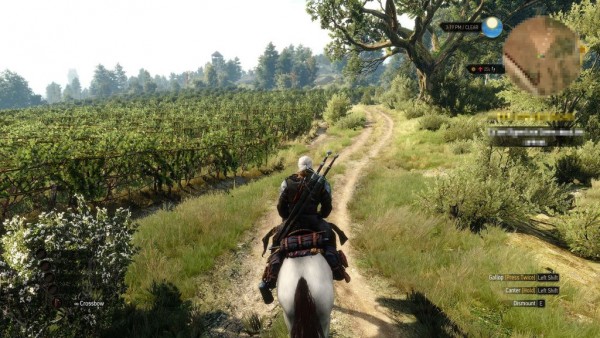 I'll abandon it at that, for any individual who needs a thought of the general esteem in view of a part of the diversion, and proceed ahead with a notice that light spoilers anticipate.
Grabbing at around level 30, the most ideal approach to portray where players exist at the last part of The Witcher 3, Hearts of Stone adds a couple of new journeys to a notice board where some DLC-excusive contracts anticipate. Among these minor journey increases, we're acquainted with some new and old faces, starting with the presentation of the brigand Olgierd von Everec and his demand that Geralt kill a brute in some close-by sewers. Beside the care put into Olgierd's plan and voice acting, it's a by-the-book journey that flawlessly hits the spot in the wake of falling off the amusement a couple of months back, and even reminiscent of Witcher 1-style contracts — circling the sewers to kill something that has been eating a few people for a reward ideally justified regardless of your opportunity.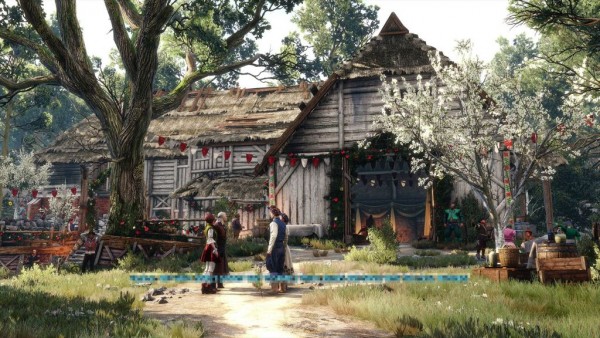 Or, then again maybe it's Shani's arrival that harkens back to the main diversion, as Geralt's concise run-in with her when beginning the journey reintroduces her to the arrangement. Once upon a time, things went poorly well amongst Shani and I, and a lesser designer likely would have shoehorned some relationship choice discourse in Hearts of Stone to re-build up that, yet in The Witcher 3, what's done is done and grown-ups proceed onward with a superior comprehension of themselves. More on that later.
After killing the mammoth, Geralt soon finds a straightforward assignment winding up less basic and likely completion a great deal later than anticipated — or if nothing else insofar as being in another prison cell could last. It's in a tight spot that Hearts of Stone gets back to May of 2015, (re)introducing Gaunter O'Dimm, a character who — and I anticipate replaying The Witcher 3 some time or another to see this play out — cases to have had a key influence in White Orchard when Geralt was scanning for Yennefer. While I'm certain somebody has composed a Wikipedia section or put a video on Youtube about the confirmation of O'Dimm being in White Orchard at Witcher 3's starting, it's a pleasure to see a diversion sneak somebody absolutely forgettable into a noteworthy mission arranged far ahead of time. Before we're done asking "Who?" and "Truly?", we have no other decision yet to trust him and take some assistance.
It's past this point Gaunter O'Dimm's enthusiasm for helping Geralt uncovers the fine print we've been sitting tight for, and uncovered some evil dealings amongst O'Dimm and Olgierd which now include Geralt as an intermediary. There's something remarkably Cold War about the progressing standoff amongst O'Dimm and Olgierd, in that as an outsider it's not clear who's more unsafe for a long time, and as yet keeping in accordance with the Witcher universe, the two gatherings at last swing to you to pull the trigger went for the other.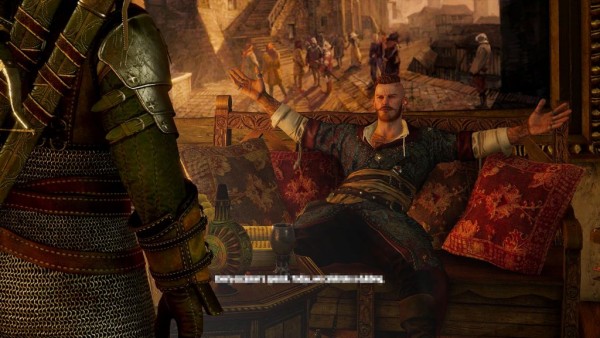 Disc Projekt RED's skill for sewing Geralt into other individuals' issues is uncommon in that even in their most essential contraption, regardless it feels earned in some way or another. Possibly it needs to do with this work being an aspect of Geralt's responsibilities, however whatever the additional oomph is behind their narrating, the story and situations in Hearts of Stone have an awesome layering to them that emerges among diversion composing, and most writing when all is said in done. One specific piece of the DLC includes a wedding gathering where Geralt solves two problems at once by going to as a visitor — a genuinely carefree assignment. While the prompt objective of having a decent time is of essential concern, we're reminded part of the way through this is a short occasion from the fight amongst O'Dimm and Olgierd on account of O'Dimm sneaking himself into the festival. Regardless of whether this current character's plan is dangerous or not still can't seem to be resolved now, however his fiendish nature is an incredible contradiction to what could somehow or another fumble into a paint-by-numbers relationship subplot with Shani — just for the night to rediscover the significance it merits once he withdraws. When the this current area's last few cutscenes have settled, we've revived our batteries and come back to the mission with a calm head.
As specified, Hearts of Stone has a modest bunch of agreements, treasure chases, and side journeys for players to cushion out their opportunity without depleting the primary mission, yet it likewise presents some new plunder and the Runewright — another skilled worker who can charm weapons with Runewords and Glyphwords. While this may hold potential for a few players, I barely utilized the person notwithstanding having completely extended his store. At any rate, he's there now and gives some greater adaptability to altering gear, yet as somebody who never fiddled around much with runes, filled to serve no genuine need beside finishing the mission of giving him enough cash to retire until tomorrow.
It's hard to discover issues with Hearts of Stone as a particular bit of substance, however it merits specifying that with the diversion set at its most elevated trouble, Death March, many fights wind up plainly extended activities in kicking the bucket and stacking the latest spare record. I was disillusioned to have completed The Witcher 3 on this trouble just to bring down the setting with a specific end goal to advance at a sensible pace for survey purposes. There's no reason for playing Hearts of Stone on the hardest setting in case you're accomplishment chasing, and it merits bypassing a lopsided trouble level for the tradeoff of really gaining ground over having your pride hurt.
With regards to Hearts of Stone, as with most components of the Witcher universe, the composition starts things out. In this development, we're dealt with to characters who stroll between shadows, uninterested in the Geralt's future outside of whether he's a helpful pawn, and this makes for a fascinating dynamic all through the disentangling of O'Dimm and Olgierd's dealings. With a sound dosage of funniness and spur of the moment characters, the little minutes that we discover so significant are similarly as similarly viewed as alternate routes to the principle plot, which for me has constantly adjusted this dream diversion unbelievably well. There's parcels to do, with no less than 15 hours of center substance for those adhering to the principle plot, and all the more vitally for the following development, a bar has been set for what players could anticipate.